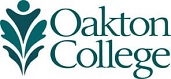 Oakton Scholarship Application
Scholarship Application
To complete a scholarship application, you must have already applied to Oakton Community College and have been accepted for admission. Login at https://oakton.academicworks.com. To begin, go to the "Sign In" button in the upper right-hand corner, then the "Sign In With Your Institution" button. You must use your myOakton username and password to complete the general scholarship application. The system will automatically search through our database to match scholarships based on your profile and the scholarship requirements. Select the scholarships you want to apply for and submit any additional requirements.
Continue to check the system regularly as new scholarships become available at different times.
If you have questions about the Oakton General Scholarship Application or a specific scholarship opportunity, please contact Lauren Hackett, scholarship coordinator, at 847.635.2624 or lhackett@oakton.edu.
Deadline dates will vary according to specific scholarships. Please refer to https://oakton.academicworks.com for those dates. Applicants will be notified in July of award decisions.