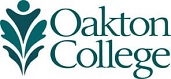 Oakton Branding
Start here.
Get ready to transfer to the college of your dreams.
Have your fall college plans changed due to the uncertainty of COVID 19? There is no reason to take a break in your education. Enroll at Oakton and get a great education close to home at an affordable cost. With our over 130 degree programs and nearly 30 transfer partnerships, we'll keep you moving toward your four-year degree. Why put your dreams on hold? Fall classes begin Monday, Aug. 24, so apply today!
Oakton Branding
Our transfer partnerships offer guaranteed transfer credits at colleges and universities across the country. And we'll be with you every step of the way. From online advising and tutoring to our career and transfer coaches, we'll support your success and make sure you get the transfer credits you deserve.
Start meeting people.
Take a quick look at what our students are up to and how our alumni are succeeding. Or get to know our ingenious faculty and staff.