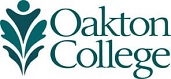 24th Annual Infant Toddler Conference
Honoring Diversity and Promoting Equity in Infant Toddler Programs
Join us for our free 2021 VIRTUAL Conference
This year we are honoring diversity and promoting equity through impactful presentations including a keynote on how the words we use in the classroom can affect how our families and children are perceived. We will also provide reflective presentations on strengthening our unique creative expression and prioritizing self-care as early childhood caregivers.
Let's join together to learn more!
Saturday, March 6, 2021
8:45 a.m. - 12:15 p.m.
Cost: FREE
Participation in the full conference session entitles you to 3.0 Gateways training hours.* EI Credit is pending.
Sponsored by Oakton Community College Early Childhood Education Department, Children's Home & Aid, IL Gateways to Opportunity, & McCormick Center for Early Childhood Leadership at National Louis University
*This is a Gateways Registry verified conference. Completion of the entire 3.0 Conference will be reported to Gateways and certificates will be issued to participants via their provided emails. Partial conference participation will not be recorded or reported.
Agenda
8:30 - 8:45 a.m.
Log-in/Gathering Time
8:45 - 9 a.m.
Welcome and Overview of virtual conference
9 - 9:30 a.m.
Session 1
Discover Your Inner Actor: Enhance Your Connection with Babies and Toddlers Through Creative Expression
This presentation will emphasize the relational benefits of using creative expression in your interactions with infants and toddlers. Participants will receive suggestions for the mutual enjoyment of creative dramatics, along with important tips for self-care—in particular, effective use and protection of one's voice throughout the day.
Presenter:
Jan Haley-Soule
Jan Haley-Soule is an actress, model and voiceover artist with extensive experience in television, film and national advertising campaigns. She played Wendy for four seasons on NBC's daytime drama Passions. She has guest-starred and co-starred on many TV shows and acted in movies, video games, commercials and podcasts. The mother of two adult children, Jan has also taught acting and voiceover at continuation high schools in Oakland, California and worked with children and young adults with autism at the Hollywood Production Center in North Hollywood and Glendale, California.
9:30 - 10:30 a.m.
Session 2
Self-Care for Infant and Toddler Caregivers: Do You Really Need it? This will help you decide!
Working with children can be rewarding yet exhausting! So much happens at this stage of development that requires a lot of attention and energy. Self-care has been a hot topic all year, but in this workshop, you'll be able to decide how you can personalize that experience for yourself.
Presenter:
Christina Fontenelle
Christina is a tri-lingual Afro-Latina artist who focuses in psychotherapy and works from an Expressive Arts multi-modal approach specializing in Art and Dance/Movement Therapy. She is the author of "Aligning Your Inner Self Meditation Journal". She has an MA in Art Therapy from the School of the Art Institute of Chicago and is the founder and CEO of Fontenelle Art, a mental health and creative arts wellness company that aims to serve communities by providing art and movement based approaches to professional development, mental health awareness and community cohesion to help you align your inner self.
10:30- 10:45 a.m.
Break
10:45 - 12:15
Keynote
How Language Impacts Racial Equity in Infant Toddler Programs
Hearing and reading information that uses labels or deficit language when talking about children and families can have unintended consequences for professionals serving infants and toddlers. This presentation will explore how data is used in early childhood with special attention to identifying data points that illuminate structural and institutional barriers for achieving racial equity. Participants will learn how to identify and avoid language that dehumanizes and places the problems on individuals and/or specific populations. Participants will also discover how the use of language can lead to less than desirable results.
Key outcomes for all participants:
Identify and avoid language that dehumanizes and places the problems and individuals or specific populations.
Use different words in our language to lead to desirable results.
Provide rationale for getting involved and strategies for improving the lives for infants, toddlers and families we work with.
Presenters:
Cristina Pacione-Zayas
Cristina Pacione-Zayas, PhD, is the associate vice president of policy at the Erikson Institute and directs the vision for policy and leadership initiatives at Erikson Institute, a child development academic institution. She is charged with articulating and executing Erikson's policy agenda that generates systemic solutions leading to equitable opportunities and positive outcomes for young children, families and communities. Her work is informed by over a decade of experience leading education policy and community education initiatives in Illinois's Latinx communities.
Penny Smith
Penny Smith is the associate director of the Early Childhood Leadership Academy (ECLA) at Erikson Institute and a Certified Professional in Learning and Performance (CPLP®). She sets the vision for, designs and implements capacity-building learning models that integrate applied learning, coaching, and cohort-based training for all programs under the ECLA umbrella. ECLA programs include the Barbara Bowman Leadership Fellows and the McCormick Foundation Executive Fellows. She designs curriculum and assessments that help shape the transformative impact that ECLA has on its participants and early childhood communities.
Event Details
Saturday, March 6, 2021
8:45 a.m. - 12:15 p.m.
VIRTUAL, Off Campus