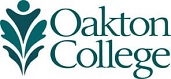 Oakton's Stangel receives two postseason women's basketball accolades
(Feb. 28, 2019) Oakton Community College sophomore guard Liz Stangel (Des Plaines, Willows Academy) was named to the National Junior College Athletic Association (NJCAA) Region IV Division II (District D) All-Region First Team as well as the Illinois Skyway Collegiate Conference (ISCC) All-Conference Second Team.
The Owls' co-captain led the team with 388 rebounds (14.9 rebounds per game), good for second in the nation. Stangel's rock steady play also included averaging 14 points, 2.2 steals and 2.2 assists per game.
Women's head basketball coach Melissa Pearson says, "Liz is very deserving of these accolades. She is the hardest working athlete I have ever been around. Not only does Liz strive to always improve, she is a positive and motivational leader."
In December, Stangel was selected as the college's female student-athlete of the month. Stangel was a standout goalie for the Oakton Owls women's soccer team in the fall with a 0.98 goals against average and 56 saves. During the fall 2018 semester, she earned a 4.0 GPA.
"Liz is currently looking at her options to transfer to play basketball and continue her nursing education," Pearson adds. "I am extremely proud of her for all her accomplishments."