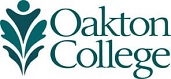 Phi Theta Kappa
Phi Theta Kappa (PTK) is the international Honor Society for two-year colleges. Active on more than 1,250 campuses around the world, it offers exclusive programs and benefits for members that contribute to a dynamic college experience. At Oakton, PTK members are campus leaders who can take advantage of many resources that provide academic enrichment, personal development, and opportunities for service.
Advisor
Simi Khurana
ptk@oakton.edu
847.635.1699
BENEFITS OF MEMBERSHIP
Here's what Phi Theta Kappa can do for you!  PTK members:
are eligible for scholarships offered by many transfer colleges. Many of these scholarships are automatically applied to PTK members upon acceptance to the college. Check with the college to which you are transferring to see if this opportunity is available.
have the opportunity to engage in student life at Oakton. While campus leadership is not required for PTK membership, engaging in various projects demonstrates ability and commitment — important factors considered by colleges and employers.
have access to several major competitive scholarships across the country. Information about these programs can be found at PTK's website.
meet Oakton students who share their interests.
PTK members also have free access to:
The Five Star Competitive Edge - a series of online tools and workshops that helps members prepare for transfer and for the work world. This professional development plan designed exclusively for PTK members helps strengthen highly sought-after skills such as communication, critical thinking, teambuilding, and goal setting through hands-on leadership activities and online video courseware. Members build an online portfolio that showcases their accomplishments
BECOMING A MEMBER
Membership in Phi Theta Kappa is offered to students who:
have completed 12 credit hours at Oakton in coursework that leads to an associate's degree
have a GPA of 3.5 or higher
are enrolled in the current semester/term
Information about PTK and how to apply is mailed to students who meet these criteria at the start of the fall or spring semesters. However, students who do not receive this letter — but believe that they are eligible — may come to the Office of Student Life, Room 1530 DP or Room A160 SK for an information packet.
Applications are due mid-semester. For exact due dates, contact the Office of Student Life and Campus Inclusion or email PTK@Oakton.edu. There is a $100 one-time membership fee.
Each semester, the College holds an induction ceremony to welcome and honor new PTK members. New members are encouraged to invite family and friends. While attendance is not required, this special event is an honor and attendance is encouraged. More information about the induction is provided in the application packet that is mailed to students and also is available in the Office of Student Life.


For more information about PTK, visit the Phi Theta Kappa International Web site.

For information regarding Oakton's Chapter, contact PTK@Oakton.edu or stop by the Office of Student Life - Room 1530 DP or A130 SK.