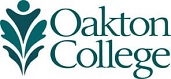 Food Services
Oakton's food service provider, A'viands, offers a wide variety of hot and cold food and beverage options.
Cafeterias
Cafeterias serving a wide range of breakfast, lunch, and dinner options are located at both the Des Plaines and Skokie campuses.  While hours vary by time of year, during the academic year cafeteria hours are:
Des Plaines
Monday - Thursday: 7:30 a.m. - 7 p.m.
Friday: 7:30 a.m. - 2 p.m.

Skokie
Monday - Thursday: 7:30 a.m. - 2 p.m.

Catering
A'viands provides catering services for Oakton staff and for corporate clients.  As the contracted food service company on campus, it has exclusive rights to all catered events on campus.  Employees can find more information about catering through myOakton.  External corporate clients should contact the Campus Scheduling and Event Coordination Office/Meeting Planner at 847.635.1932 for details.

Vending
Vending machines located throughout the buildings on each campus are provided by Mark Vend Co. and offer a variety of products including sodas, water, juices, coffee, candy, and other snacks. If there is a problem with a machine on the Des Plaines or Skokie campuses, please call or text Mark Vend at 847.238.2856.