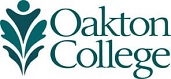 Facilities
The Facilities Department offers a full range of services related to the College facilities, grounds, and safety. We coordinate and work in the following areas:
Grounds
Housekeeping
HVAC
Maintenance
These departments also provide ongoing support for College events. Please contact the Facilities office for all facilities related needs.
Requests for services can be submitted online by using the SchoolDude system available to employees through myOakton.
The Facilities department is the key office for Oakton's Facilities Master Plan.