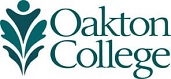 Equipment and Materials
Media Services provides equipment, educational media, and assistance for classes and special events. Equipment available at both campuses includes:
Video projectors
Video monitor carts & DVD decks
Video cameras (camcorders), tripods, and visual presenters
Video Conferencing & Webinar Webcams
CD players and audio recorders
Flip charts and easels
Microphones (podium, handheld, lavalier), speakers, and sound systems
Laptop computers and tablets
Classrooms and teaching spaces at both campuses are permanently equipped with video projectors, computers with DVD playback capability, and screens. Additional equipment can be delivered to classrooms on request.
Equipment can be reserved online through myOakton or by calling or stopping in at the Media Services offices on each campus. Also, note that all equipment and materials may only be used for Oakton-related purposes.
Please place requests at least 48 hours in advance to guarantee delivery. If you do not receive a response in a timely manner, please contact the MS office to verify the request.
The following equipment can be checked out off campus by Faculty:
Video cameras (camcorders) and tripods
Video projectors and portable screens
Check out is for two days. Equipment checked out on a Friday can be returned Monday by 11 a.m.
Students requesting the use the TV Studio need Faculty approval prior to use. The TV studio, just like classrooms, is self-service and to be used for College related project and events.