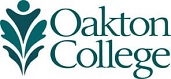 Office of Research & Planning
Oakton has a long and distinguished history for gathering, analyzing and using data and information to enhance learning, teaching and institutional effectiveness.
Research projects cover a wide range of activities from obtaining feedback from current and post-Oakton students to evaluating programs and services to soliciting comments and perceptions from the area's high school leadership and key employers. Office staff use both quantitative and qualitative approaches for conducting research. The office also guides the program review process at Oakton, prepares numerous reports for state and other external agencies and supports the College's assessments of student learning outcomes. 
Curriculum-related activities include developing new or revised programs and courses; articulating with colleges and universities and high schools; serving as the Oakton link to the Illinois Articulation Initiative; administering a variety of grants for career and technical education; and providing support to Oakton's Higher Learning Commission projects and reports related to accreditation. The office also partners with College committees to undertake formal planning activities.