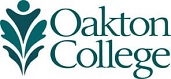 Oakton Police Department
In the event of an emergency on either campus call 9-1-1 or 847-635-1888.  
Oakton Community College cares about your safety. Oakton police officers are State-certified and trained to work in partnership with faculty, staff, students and visitors to preserve safety and to enhance the educational experience at Oakton. The department is invested in student success. 
Officers, student cadets and security guards patrol Oakton on foot, bicycle, Segway and by marked vehiicle. Because safety is a vital element of academic success, the department prepares and publishes an annual report of crime and safety programs as required by the Department of Education.
Oakton's Police department offers a broad range of services designed to keep you safe and to promote a peaceful environment. Our officers work closely with the college community and local police districts to patrol both campuses.
We offer a number of resources to keep you informed and alert, including a useful collection of tips on staying safe on campus. In addition, we oversee traffic and parking at both the Des Plaines and Skokie campuses.
To report an emergency, call ext. 1888 from either campus. For more information about your security at Oakton, please contact the Oakton Police Department. 
Safety Ranking
StateUniversity.com, a leading Web site for higher education data, lists Oakton as one of the safest colleges and universities in the United States. The complete rankings of the Safest Schools can be found at www.stateuniversity.com/rank/safety_score_rank.html.