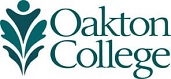 The BNAT curriculum offers a basic study of principles and procedures used by the nurse assistant in long-term care, home health settings and hospitals. The program focuses on basic human needs and the care of elders. Students acquire skills and concepts through hands-on clinical experiences at local health care facilities.
This is a limited enrollment program.
Four Steps to Enroll in the BNAT Program
Call the BNAT office at the the Skokie campus for an appointment for testing and an interview at 847.635.1461.
Complete an application to Oakton Community College, meeting all admission requirements.
Register for BNA 100 and BNA 105 concurrently after acceptance into the BNAT Program.
Pay for your class by the deadline date that you receive when you register to secure your seat.
For more information, contact Valerie Parrilli, BNAT Advisor, at 847.635.1461 or vparrilli@oakton.edu.
(Oakton also offers an associate's degree in Nursing.)