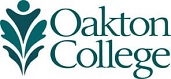 The cannabis dispensary and patient care specialist provides cannabis patient education and assists with dispensary operations in alignment with state and federal laws that regulate cannabis distribution to clients. The Cannabis Dispensary and Patient Care Specialist Certificate prepares students to work in a licensed cannabis dispensary. Students will acquire skills to interact with and educate cannabis clients in a regulated environment and the foundational knowledge to pursue additional careers in the cannabis industry. Students seeking employment in this field must be 21 years or older and comply with regulations regarding a criminal background check. Dispensary employees will need to meet Illinois Department of Financial & Professional Regulations (IDFPR) requirements to acquire an Agent Card.
---
For information about the enrollment process, contact:
Student Recruitment and Outreach
admission@oakton.edu
847.635.1835.


For more information about the Cannabis Dispensary and Patient Care Specialist (CNB) program, contact:
Stephen Fix, program chair
sfix@oakton.edu