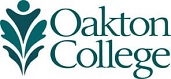 Students must receive a minimum grade of C in all MLT and science courses. Health Career curricula are governed by specific objectives, rules and regulations formulated by the College, accrediting bodies and participating clinical facilities. Students should familiarize themselves with these standards. Students should also be aware that failure to maintain satisfactory progress in technical courses may significantly delay completion of the curriculum or may result in the student being dropped from the curriculum. Each student's right to participation in the clinical portion of the curriculum is also contingent upon compliance with the rules of the clinical facility. The clinical facility has sole discretion to determine when its rules have been violated.
During the second year of this curriculum, students are required to spend 864 hours in an assigned hospital laboratory. Part of the practical experience may extend into vacation time and/or school holidays. Students are required to provide uniforms and health insurance.

Clinical placements require a health assessment, certain immunizations, substance abuse testing*, criminal background check*, specific skill certification (i.e., CPR) and health insurance. The requirements represent an additional program cost to the student.

The graduate is eligible to take the certification examination administered by the Board of Certification of the American Society for Clinical Pathology (ASCP) and become a certified MLT. The MLT Curriculum is accredited by the National Accrediting Agency for Clinical Laboratory Sciences (NAACLS), 5600 North River Road, Suite 720, Rosemont, IL  60018, 773-714-8880.

*Students who refuse a criminal background check and/or drug screen will not be considered "clear" and will not be authorized to participate in the clinical component of the health career program, necessitating withdrawal from the program at that time. Individual results of student background checks and drug screens are considered confidential. Determination of whether or not a student can participate in the clinical component of a particular health career program will be communicated to the respective program chairs by the background check/drug screen vendor. Students may view their personal results on the vendor's website.