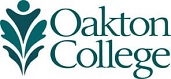 Language Lab Calendar
Please Note:  All modern language and ESL conversation groups will be online for the fall 2020 semester. Please check our lab calendar or email languagelab@oakton.edu to join a group online.
This calendar shows when the language labs on both campuses have tutoring, conversation, and class visits; CLOSED means the room is booked and not available for general drop-in use.
Please note that our lab calendar is Google-based, so if you use Gmail as your regular e-mail, you will need to log out of your Gmail account to view our lab calendar online.
Semester Hours
Fall & Spring
Monday-Thursday: 8:00 am-9:00 pm
Friday: 8:00 am-4:00 pm
Saturday & Sunday: Closed
Summer
Monday-Thursday: 8:00 am-9:00 pm
Friday-Sunday: Closed
For more information, please e-mail us at languagelab@oakton.edu, visit or call us: Des Plaines, room 2446, 847.635.1612; Skokie, room C132, 847.635.1493.