STEM, which stands for science, technology, engineering and math, is a constantly evolving industry. You may hear about the importance of STEM degrees in our workforce due to the number of crucial jobs in these fields. Future jobs—including many that don't yet exist—will come from the STEM disciplines.

At Oakton, we know that the jobs available in these disciplines are competitive and are always evolving as new discoveries are made. Our programs are designed to allow you to easily transition into the workforce or pursue an advanced degree at another institution.

Explore your love for the sciences and develop highly sought-after skills that can be applied to many career fields. You can take your first step toward a STEM degree by exploring our programs below.
What Do You Want to Be?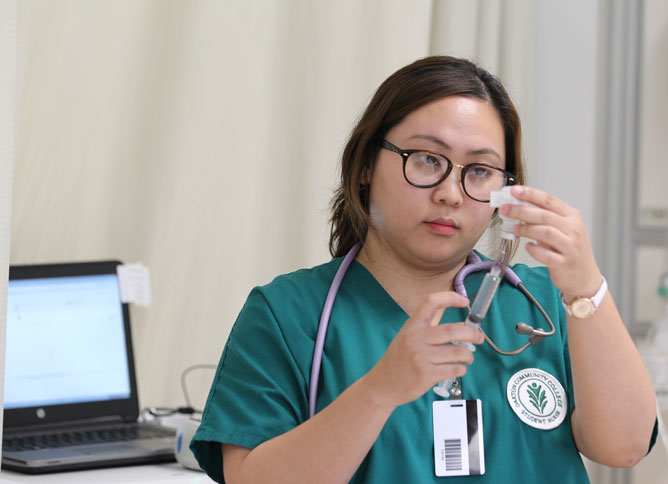 Biomedical engineer
Data analyst
Engineer
Environmental scientist
Geologist
Microbiologist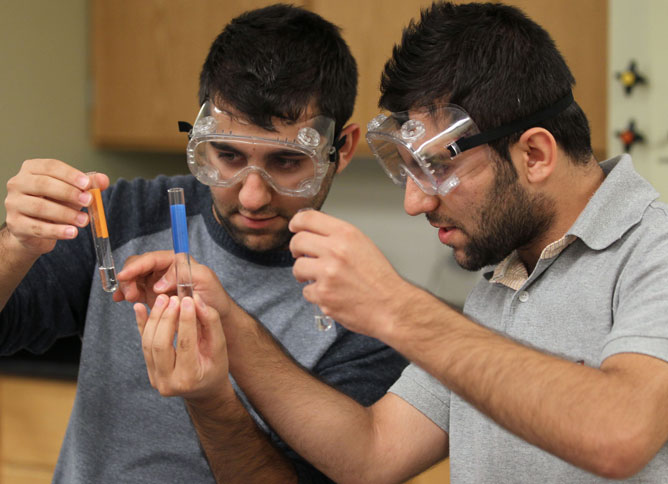 Occupational therapist
Patent attorney 
Pharmacist 
Physician
Physician assistant 
Zoologist
How Will You Get There?
Opportunities in Science, Technology, Engineering and Math are endless. Depending on the number of classes you take each semester:
Can be completed within 2+ years
Designed to transfer into a 4-year Bachelor's program; includes all General Education coursework. View Oakton's Transfer Partnerships and Guides here.
Oakton offers pre-majors: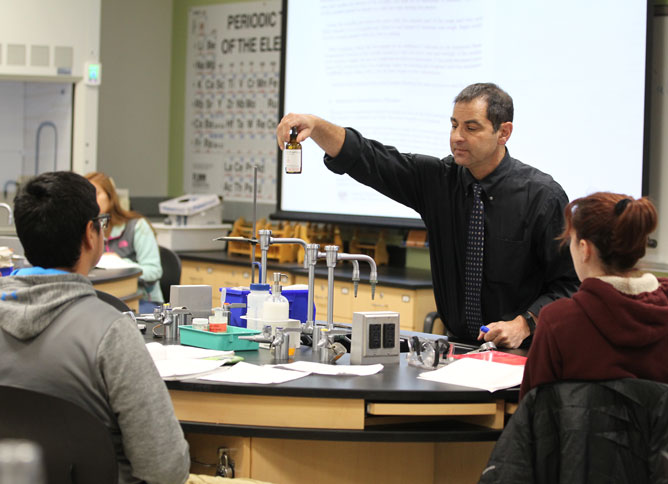 Can be completed within 2+ years
Includes specific math, science, and physics coursework to transfer into a Bachelor of Engineering program. View Oakton's Transfer Partnerships and Guides here.
Oakton offers pre-majors:
Oakton was one of the first schools in Illinois to develop a pre-engineering curriculum recognized by top-notch 4-year universities. For students who are interested in transferring to the College of Engineering at the University of Illinois at Urbana-Champaign, the Engineering Pathways program offers qualifying students guaranteed admission.
Center for Promoting STEM
Oakton's Center for Promoting STEM was established in 2006 to provide students pursuing STEM credentials with enhanced resources and interdisciplinary opportunities. Oakton's STEM program was named one of the top community college programs in the nation by The New York Times.

"Eventually, I would've figured it all out, but the STEM Scholars Program made me realize I don't have to do it alone and there is value in connecting with people and the guidance they can provide."
Talk with Admission to map your path
Where to Begin?
Every great professional starts out right where you are. The first step in your college journey (and where it takes you) is to fill out an application. Select this Area of Interest in your application, so we can best support you explore this path.