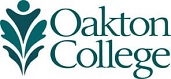 Health Career Information Sessions
Due to COVID-19, the Health Careers department is planning to host virtual information sessions. To help us plan for times most convenient for you, please complete the form below.
* = required field
For more information, please use our Prospective Student Information Request form.
View the Oakton Health Career Information Session video library.
Health Career Advisors
Jennifer Crowley, jcrowley@oakton.edu, 847.635.1844
Cancer Registry Management, Health Information Technology, Medical Coding and Billing, Medical Laboratory Technology, Physical Therapist Assistant, Pharmacy Technician
Valerie Parrilli, vparrilli@oakton.edu, 847.635.1461
Basic Nursing Assistant Training, Person-Centered Elder Care Support
Julie Rosenberg, jmrosenb@oakton.edu, 847.635.1266
Nursing, Medical Assistant, Phlebotomy