The Emory Williams Academy for Black Men is a unique program designed to support the success of Oakton's Black male-identifying students. Whether you want to earn your associate degree and transfer to a four-year school or kick-start a career with training, the Academy will meet you where you are and help you thrive.
Academy scholars are part of a community designed for historically underserved and underrepresented students at Oakton with an emphasis on providing focused support for Black male-identifying students who are on a journey to advance their education and achieve their goals.
Emory Williams Academy for Black Men Interest Form
Reasons to Join
As a member of the Academy, you will have dedicated support in the form of:
An inclusive environment that celebrates Black/Pan-African culture and promotes academic success.
A community of other students who share your experiences and challenges, providing a sense of belonging and support.
Assistance with completing financial aid and scholarship applications to ensure that you have the resources you need to pay for college.
Academic advising support to help you stay on track with your coursework and achieve academic success.
Career exploration support to help you explore your options and prepare for the job market.
Tutoring support to help you excel in your studies and achieve academic success.
Connections to Oakton resources that fit your unique goals and interests. Some of these programs include: BLACK Student Success Program, Black Student Union, TRIO for first-generation students, and the STEM Scholars Program.
Student programming designed specifically for Black men, including cultural events and opportunities to connect with other students, including presentations and social events.

Before I joined BSSP and the Academy, I was always by myself on campus. I would just go home after class. I learned a lot in the classroom and found direction as far as my interests, but I also wanted to connect with someone."
Explore How The Academy Affected Tyson's Journey
About Emory Williams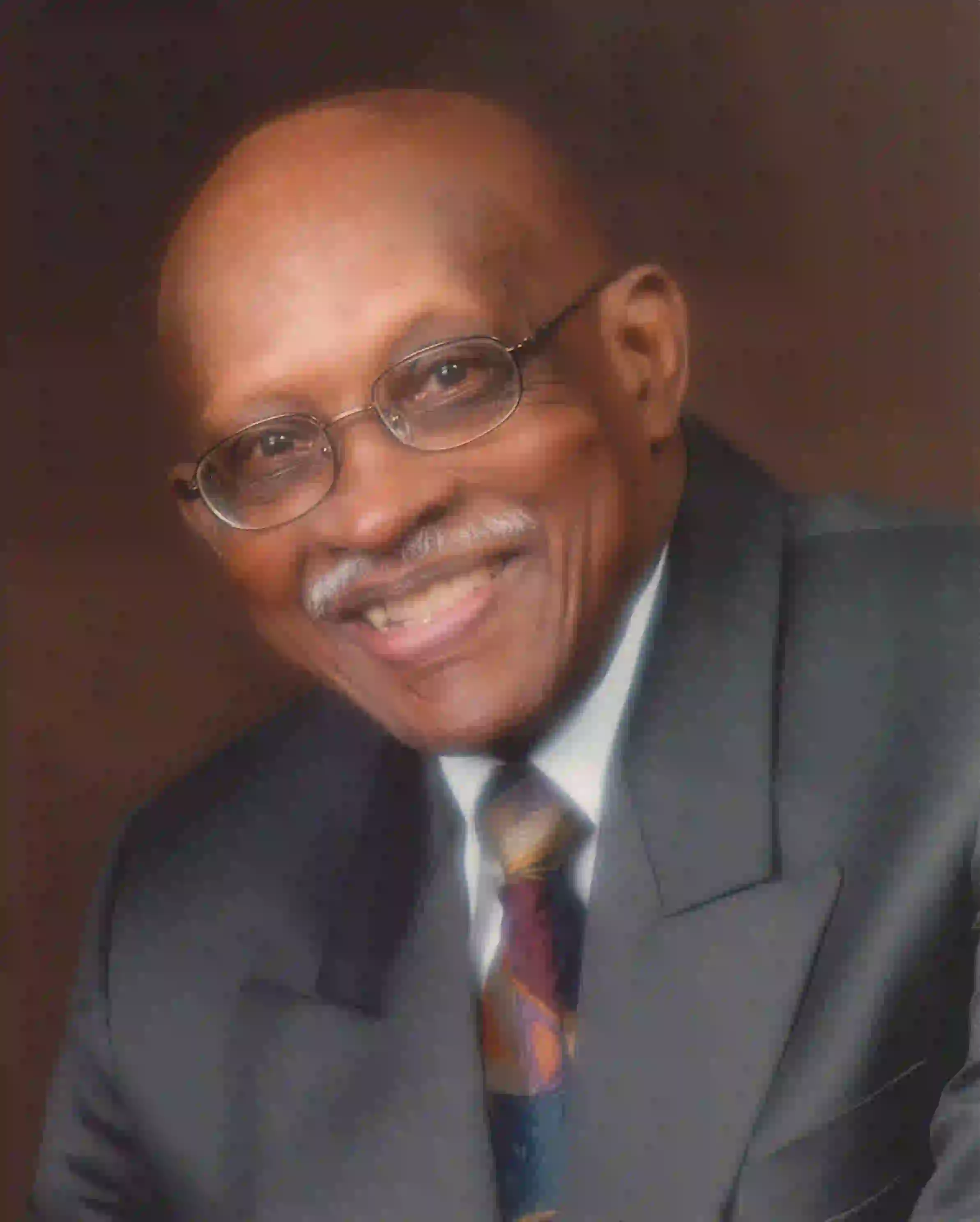 Emory Williams served on the Oakton College Board of Trustees from 2003 to 2009. When he joined the board he had nearly 40 years of experience in public education. He served in many capacities from 1967 to 1994 at Evanston Township High School, including as head of the school's vocational education programs. Mr. Williams played a pivotal role in laying the foundation for the antiracist institution we continue to build at Oakton. He believed in the power of education to transform lives and was a passionate advocate for access and opportunity for all.
The Academy is named in his honor as a leader who made an enormous impact both at Oakton and in the greater Evanston community.