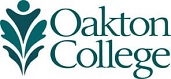 STEM Opportunities
STEM offers a variety of opportunities for current students, faculty & staff, and external individuals and outside organizations to get involved.
Current Students
Students interested in pursuing STEM opportunities at Oakton can enroll in special STEM courses, participate in the Skyway STEM Poster Competition, participate in an internship, or explore special STEM opportunities at four-year institutions,apply for STEM Scholars Program, a scholarship program, funded by the National Science Foundation. (Complete a preliminary questionnaire to determine your eligibility and for more information. For general information about this program, contact STEMScholar@oakton.edu.)
Oakton Faculty and Staff
Conference for Promoting STEM for educators - Lecture and discussion of strategies to encourage students to pursue and persist in science, technology, engineering, and mathematics.
CP-STEM seeks energetic STEM faculty to mentor STEM students in the STEM200 Research and Development Program. Please contact us for more information. 
Businesses and Industries
The Center for Promoting STEM (CP-STEM) welcomes the involvement, support, and sponsorship of corporations interested in the College's mission and strategic goals.
Oakton offers STEM courses in biology, chemistry, computer science, engineering, mathematics, and physics. 
STEM200 courses (two credit-hours in fall, spring, and summer)
The STEM200 courses offer students a special opportunity to earn up to four credit hours of independent study in science, technology, engineering, or mathematics. Student teams, guided by a faculty advisor, would investigate a "real world" project topic. As a result, students would hone their collaboration, communication, decision making, and research skills, as well as their creativity.
One way businesses and industries can assist in enhancing students learning is to come to the end of semester STEM200 Project Presentations. 
Another way businesses and industries can be brought "into the classroom," greatly enhancing the learning experience, would be to provide a project topic. At the end of the semester, an industry representative would visit the classroom to hear students present their findings. Alternatively, students could present their findings at the industry site.
Ultimately, faculty may find ways to incorporate the topic into the regular curriculum.
Internship (summer, fall, or spring)
Oakton STEM students could benefit from participating in a structured, meaningful internship that provides them with experience in science, technology, engineering, or mathematics. STEM staff is willing to work with the company to design an internship that best fits the company's needs and resources. Internship duration and time of year is designed to meet the company's needs. Oakton's Internship Program currently has a state grant that can pay for up to 40 percent of the intern's pay.
Event Participation
Businesses and industries could also add value to a number of events sponsored by Oakton throughout the year.
STEM Speaker Series (monthly) 
Approximately 30 to 40 students attend the STEM Speaker Series. The audience is made up of individuals from a wide range of backgrounds. Some have very little STEM background while others have a STEM or non-STEM degree and want to change careers.
Businesses and industries can bring a wealth of expert knowledge to our students through either of these speaker/presentation opportunities. In a 50-minute talk with 10 minute Q & A, the speaker can begin with an introduction and be as technical as necessary. S/he may also include a demonstration or activity.
Futures Unlimited (December/January)
This annual event brings over 400 8th grade girls to the campus. They learn about a variety of STEM careers and gain a basic understanding of what it is like to be in a STEM field.  In the morning, women leaders and role models speak to the group, and in the afternoon, the girls participate in hands-on workshops. The day ends with an introduction to STEM opportunities at the high school that the girls will be attending in the fall.
Council of Industry and Academic Advisors

Representatives of businesses and industries serve as an advisor of the Center's Council of Industry and Academic Advisors.
Members of the Council provide feedback on the skills and knowledge needed in the workforce. They may also recommend ways CP-STEM can prepare students to meet your needs. They assist CP-STEM with establishing a network of industry professionals and advise us of strategies for sustainability. Some may serve as mentors for Oakton students pursuing science, technology, engineering, or mathematics fields.
We also offer resources for students, faculty, teachers, the community, and parents.