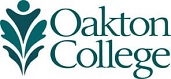 Parent, Community Resources, Partnerships with High Schools
CP-STEM offers access to resources for parents and the community through collaborations with high schools and special events.
Oakton hosts
American Mathematics Contest (AMC) for 8th graders and younger, 10th graders and younger, and 12th graders and younger
Regional Science Olympiad in February/March. Sign your team up through the Illinois Science Olympiad.
Local You Be the Chemist Challenge in March. Visit the YBTCC website for information about signing your school up to participate in this challenge.
The Illinois Society of Professional Engineers hosts a regional MathCounts at Oakton on the first Saturday in February. Register your math team through MathCounts or contact Lee Pallasch, coordinator of Oakton regional, at lpallasch@ameritech.net.
Engineering-Manufacturing Summer Camp on Oakton's Des Plaines campus for students in 8th - 10th grades (July 6 to 9 and July 13 to 16, 2020) $75 per student per week, registration opens in March. 
After Hours Programming Free online self-guided instructions to introductory HTML, CSS, JavaScript, PHP, Python, ColdFusion, SQL, Graphic Design, Information Architecture, and Usability.