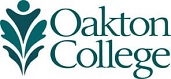 Apply for Concurrent Admission
Concurrent Junior or Senior High School Students
High school juniors and seniors who have earned a minimum cumulative grade point average of C or higher are eligible for concurrent enrollment, and can take up to one class per semester.
To apply for concurrent enrollment
Apply online no later than one week prior to the start date of the class. Applications will require:
Approval from a parent/guardian.
Approval from a high school counselor.
Upload of a recent high school transcript.
Contact Student Recruitment and Outreach if you have questions or need assistance.