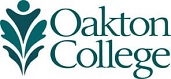 Tuition & Fees
Notice: Tuition bills are only available online. Students can access their electronic tuition statement by logging on to myOakton.

Tuition* per semester hour (Effective beginning summer 2017.)
| | |
| --- | --- |
| Resident Category | Cost |
| Residents of District 535** | $136.25 |
| Online classes (excludes hybrid) | $136.25 |
| District residents over age 60 | $68.12 |
| | $136.25 |
| Illinois residents, out-of-district | $367.00 |
| Out-of-state residents or visa holders (except refugee, parolee or asylum) | $439.00 |
Fees*
Application

$25, one-time charge; nonrefundable; waived for district residents over age 60
Limited Enrollment: $25 (per application)
International Student: $50 (one-time, nonrefundable)

Audit

Construction

$2 per credit hour

Course lab

Required by certain courses, as indicated in the class schedule

Direct Digital textbook access


See course listings.

Late proof of residency

$27 - $52 (Varies depending on date submitted.)

Online course

$50

Registration

Re-registration

$25 (A fee of $25 is charged each time a student is dropped by the College for nonpayment of tuition and fees, and registers again for that same term/session.)

Returned check

$25 each return

Student activity

$3 per semester hour, except for district residents over age 60

Transcript

$10 per transcript ($20 for rush transcript)
Career/Joint Agreements
Students planning to attend Oakton under a career/joint agreement from their home institution should submit their paperwork to the Enrollment Center. Once the agreement is processed your Oakton bill will reflect the in-district rate. For additional information, contact the Enrollment Center, 847.635.1700 (Des Plaines) or 847.635.1400 (Skokie).
Cashier (Room 1860, Des Plaines)
Hours
Monday – Friday: 8:30 a.m. – 5 p.m.
Saturday – Sunday: Closed
The College is closed Friday through Sunday during the summer.
District 535
Oakton Community College District 535 serves more than 450,000 residents in the communities of Evanston, Glencoe, Glenview, Golf, Kenilworth, Lincolnwood, Morton Grove, Niles, Northbrook, Northfield, Park Ridge, Skokie, Wilmette, Winnetka, and parts of Des Plaines**, Mount Prospect** and Rosemont**.
*Tuition and fees are subject to change by official action taken by the Oakton Board of Trustees.
**Contact the Enrollment Center at 847.635.1700 for exact in-district addresses.