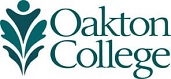 Orientation
Based on your academic goals at Oakton, your new-student on-boarding will continue after completing your placement requirements,.
Oakton has a goal-driven orientation experience, based upon whether you identify as a "degree-seeking" or "certificate-seeking/visiting" student. For information about your specific steps related to your academic goals, please go to your New Student Portal Admission Checklist.
All students are required to successfully complete an online orientation. Degree-seeking students are required to complete an in-person Advising and Registration Workshop (ARW) after completion of the online orientation. These two steps are mandatory for degree-seeking students, in order to register for classes.