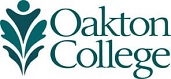 Change of Address
Students will notify the Enrollment Center at either campus of changes in address. The student must make such notification in writing, stating both the old and the new address, telephone number, social security number, and signature.
If the student does not inform the College of a change in address, or if the College becomes aware that an address given by the student is incorrect, the student must demonstrate again proof of residence for the correct address.
Changes in tuition rates resulting from changes in the place of residence will primarily be made at the beginning of the semester/term following the change of residence.
You can download Oakton's change of address form here. Submit this form by mail, fax, or in person with a photo I.D. to:
Oakton Community College
Enrollment Center
Room 1860
1600 E. Golf Road
Des Plaines, IL 60016
or
Oakton Community College
Enrollment Center
Room A100
7701 N. Lincoln Avenue
Skokie, IL 60077
or
Fax 847.635.1706.