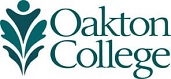 Alumni - Student Mentoring
Do you have professional and academic experiences which could benefit current Oakton students? They are eager to learn from those who have "been there, done that" and who can provide a direct link between the classroom and professional world.
As an Oakton alum, you have the opportunity to help our students and lead them down the path of success. We invite you to share your invaluable knowledge by mentoring a current student and providing insight into career options and networking opportunities in their fields of interest.
As a mentor, we'll pair you with a student interested in your field of employment or career path, or who shares a similar background. You can help by offering career guidance, academic advice, and wisdom gained from your personal and professional experiences. This provides students an opportunity to build personal relationships and expand their professional network as they transition into the marketplace.
To learn more or to sign-up as a mentor, complete the mentoring interest form.
For more information, contact the Office of Alumni Relations at 847.635.1893 or alumni@oakton.edu.