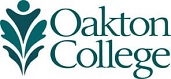 Mobile App (Ellucian GO)
Students can now access their grades, class schedule, and pay bills online through the Ellucian GO mobile app, available through iTunes or the Google Play Store.

After downloading the Ellucian GO mobile app, select Oakton Community College from the list of available colleges.

Services include:
My Grades* - Look up grades for this or any previous term in Banner
My Schedule* - See when your regularly scheduled classes meet
Holds* - Review any notifications regarding holds
Pay Your Bill - Connect to mobile Touchnet to login and pay your bill
D2L - Open the mobile version of D2L, which requires a separate login
Menu - See what is at the Des Plaines Cafeteria
Canceled Classes - Look up if your class is canceled today
Campus Events - Find out what is happening on both campuses
*requires you to login using your Oakton login id and password

Other information available through EllucianGo include  Maps, Library, Faculty/Staff Directory, Academic Calendar and Contact Us.
If you run into problems logging in to Ellucian Go, please call the IT Help Desk at 847.635.1965 between 8 a.m. and 6 p.m., Monday-Friday when the college is open.