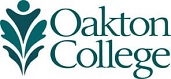 Program Highlight: STEM
Taking the STEM Challenge
The United States faces a serious shortage of qualified scientists, engineers, and mathematicians. At Oakton, the Center for Promoting STEM is working to fill that gap.
In an era of rapidly changing technologies and scientific breakthroughs, the nation's need for qualified engineers, scientists, and mathematicians is more critical than ever.
"If we're going to succeed in fields like biotechnology and nanotechnology, we need to prepare more people for those careers," says Joe Kotowski, chair of Oakton's engineering department. "Right now, the United States has a real shortage in these areas."
That's where Oakton's Center for Promoting STEM comes in. Established in 2002 with the support of a $250,000 grant from the National Science Foundation, the Center is dedicated to increasing student interest in science, technology, engineering, and math - and to bolstering students' success once they choose those majors.
"One of the most significant barriers to getting students involved in STEM is unfamiliarity," notes Kotowski. "It isn't like business or law enforcement, which students encounter in their daily lives as well as on TV. Students who don't have role models in these fields don't even know they exist."
To combat that unfamiliarity, the Center for Promoting STEM offers "enrichment courses" - courses in mainstream subjects like English and psychology that incorporate STEM topics. "When a student in an English class writes a paper on the effects of technology in society, that student becomes more familiar with the idea of STEM - and often discovers a new interest too," says Kotowski.
Once Oakton students express an interest in math, science, engineering, or technology, CP-STEM offers a wide array of programs to help them succeed. The mentoring program, for example, connects students with faculty and industry professionals. Study sessions give students the opportunity to get together in small groups with peer facilitators outside of class. And the Center's events series regularly brings industry experts to campus to speak on STEM-related issues.
The Center, which earned a robust renewal grant from the NSF in 2005, has won two innovation awards from the Illinois Council of Community College Administrators. What's more, the Center has helped thousands of Oakton students to explore new fields, make connections, and launch successful careers in science, technology, engineering, and mathematics.