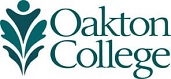 Anwar Azeem '12
Getting his feet wet
After following in the footsteps of several family members to Oakton, one might say Anwar Azeem goes with the flow. His older brother was a success at Oakton, transferring to the University of Illinois to study electrical engineering. Also, his mother, his uncle, and several of his cousins attended Oakton. When he researched other college choices while at Niles West High School, he realized that going to Oakton was also the smartest financial decision he could make.
"Looking back, I feel that attending Oakton Community College was a great decision," Azeem said. "The small classes and great mentoring programs provided a very good learning environment. I continue to recommend Oakton to my friends and family."
What Azeem couldn't have known at the time was that "going with the flow" would become his engineering expertise and his life's work. Following graduation from Oakton with an Associate of Science in Engineering degree with honors, he was accepted into the highly rated engineering program at the University of Illinois, where he majored in biological and agricultural engineering and specialized in water resource engineering. This specialty led to his research in stormwater management as well as sediment and erosion control—in other words, he has become an expert in "the flow."
Upon graduating with his Bachelor of Science, Azeem was offered a job as a research associate at the university. In this position, he coauthored three published technical reports, assisted in presenting Illinois Department of Transportation workshops on erosion and sediment control practices, and served as a teaching assistant for two undergraduate courses.
At the end of his contract, he was hired as a field engineer at Weaver Consultants Group, an engineering firm that focuses on solid waste management. His current responsibilities include monitoring and documenting construction activities at solid waste landfill facilities with an eye on water control and preventing ground water pollution.
Azeem's advice to Oakton students who want to become engineers is to get involved: "I participated in the STEM Mentoring Program, where I met STEM Coordinator Gloria Liu and Professor John Carzoli. This program allowed me to explore the many areas of STEM and opened my eyes to opportunities. One of these was a research program held at University of Wisconsin-Platteville, where I got to work on a research project with students from across the country. The STEM mentoring program also exposed me to the APEX Scholarship and the Phi Theta Kappa Honor Society, which helped me greatly when I transferred."