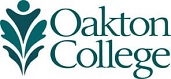 Alfred Raul Hegyes '13
Born to Lead
He wanted a place where he could make a difference outside the classroom while being challenged within it. Oakton beckoned.
Alfred Hegyes received many a strange look in high school for his decision to attend Oakton. "Many people don't recognize community college as a smart choice for academically strong students," he explains. "They think community college is a place to return to if you don't do well elsewhere. Most of my peers were going away to college. Why wasn't I?"
Hegyes explains that the atmosphere at a large university couldn't compare with the feeling he got entering the halls of Oakton. "I wanted to matter to my professors. I wanted strong academics. I wanted an opportunity to get involved outside the classroom and develop my leadership abilities," he says. Hegyes' time here has given him just that.
"The College has afforded me numerous opportunities to be involved.  I've had the chance to help grow ministries and charitable programs on campus while also leading the student body," says the current Student Government Association (SGA) President. As a freshman, Hegyes joined the Campus Crusade for Christ (Cru) ministry. He become Cru president his first semester and helped develop what is now an ongoing Chicago-wide ministry to mentor college students in Ecuador.
Hegyes' success at Cru motivated him to assume additional leadership roles at Oakton. He became co-president of Habitat for Humanity and then took on the ultimate student leadership role in the fall of 2012. "Being SGA president is a big commitment," he admits, "but it's another learning experience – one that helped me decide to pursue a degree in political administration and a career in school administration or government."
In May 2013, Hegyes graduated with his associate's degree and headed to the University of Illinois, joining many of his high school classmates. "Oakton offers a straight path to a successful career for students of all abilities," he says. "It's definitely the right choice for many students."