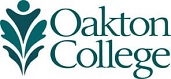 Paul Johnson
Returning the Favor
During his early academic career, Paul Johnson was unmotivated and lacked direction. However, he developed a passion for psychology at Oakton. Now he wears two hats at the College as a Professor of Student Development and Professor of Psychology.
I was a terrible student in high school. After graduation, I served two years in the U.S. Army because I was badly in need of guidance. I ended up in Panama and Iraq and also served six months as a member of the military police. My military experience was tough. Sleeping in the rain on a blanket and getting shot at definitely puts things in perspective!
I decided to give college another try. Attending Oakton was the best thing I ever did and a pinnacle moment in my life. Coming in, I had no expectations. I found that I was interested in psychology and my grades steadily improved.
I worked for Oakton for six years part time as an advisor and counselor and was hired full time in 2001. Currently I teach psychology classes and work in the Advising and Counseling Center assisting students with their academic and personal concerns. I also have the opportunity to work on various committees chairing events like Men's Day.
It's hard to believe how far I've come, and I owe much of my success to the people who helped me at Oakton. Each day I have the opportunity to extend that same kind of compassion to students. I love being a resource for students and find it rewarding to help them. I remember how the support and services I received here made such a difference in my life. I'm glad to return the favor.
Paul Johnson, '93