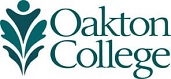 Bud Jones
Never too old
Not many people have the opportunity to perform with Academy Award winners. Former acting student Bud Jones, appears with Oscar winner William Hurt in a major HBO movie that premiered in May 2011.
In Too Big to Fail, I portray Harry Reid, the senator from Nevada. The movie is about the recent U.S. financial crisis, and the cast is unbelievable. The film not only features William Hurt, but also Paul Giamatti, Ed Asner, James Woods, and Tony Shalhoub. I auditioned for the part on a Friday and by Monday, I was heading to New York.
I've appeared in local theater, an Oakton performance, and several commercials for companies including McDonald's and AARP, but I've never acted in such a major production. I traveled first class, had my own dressing room with a star on it, and even my own stand in. I'm used to doing things on my own, but I also had someone styling my hair, handling my wardrobe, and providing food. In a pivotal scene with Paul Giamatti and William Hurt, I remember thinking to myself, "What am I doing here?" However, acting is not all glamorous. Sometimes a five-minute scene can take eight hours to film.
William Hurt and Paul Giamatti are really down-to-earth people. With all the unemployed actors, I had to ask why I was chosen. The director told me they wanted 'fresh faces,' not 'New York faces.' Whatever the reason, it was an experience I'll treasure and I have Oakton acting classes to thank for teaching me so much and filling me with confidence.
Bud Jones