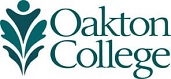 Alan Kroeger
Getting Dirty to Get Ahead
As a student with a keen interest in the environment, Alan Kroeger has helped reshape the Oakton landscape - literally
So many people don't realize that Oakton's Des Plaines campus is surrounded by almost 150 acres of woodlands and prairie. While most appreciate the beauty of the trees, lake, and wildlife, I saw a unique opportunity to get my hands dirty and learn more about the environment by conducting research, implementing new ecology efforts, and defining my interests in the field.
As part of my Honors coursework, I worked closely with science faculty on special assignments that supplemented the classroom experience, such as researching water bugs to test pollution levels and helping to develop the framework for the Illinois River Watch, which monitors the quality of the Des Plaines River.
Outside of the classroom I remained involved with the College's natural resources, serving as the naturalist assistant to help maintain the grounds. I also paired my job with the resources available through Student Life to create the Ecology Club. Focusing on restoration, this multigenerational club took on a number of substantial projects, including controlled burning and a campus-wide reseeding effort.
Since earning my bachelor's degree in natural resources policy and management from Cornell University in 2010, my career has taken me from the National Audubon Society to the Chicago Botanic Garden, where I currently serve as a woodland restoration technician.
I appreciate the opportunities Oakton provided – from the smaller class sizes to the independent learning options. The College definitely played a pivotal role in my life – it is where I realized that I wanted to advance my studies in the environment. Thanks to Oakton, I plan on pursuing a master's degree in environmental management. 
Alan Kroeger, '08