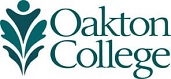 Anita Taylor
From Social Worker to College Professor
In spite of having a bachelor's degree, Anita Taylor '86 wasn't sure what she really wanted to do with her life. She found her niche at Oakton in Health Information Technology.
I attended Oakton as a nontraditional student. When I came here, I already had a bachelor's degree and was working as a social worker in a hospital oncology unit. It was a stressful job, and I ended up burning out. So, I took a position in a medical records department and learned to do medical coding, quality assessment, and utilization review. It was a fascinating field, but I knew it required additional credentials in health information technology.
Oakton had an excellent reputation in the field, so I enrolled in the College's Health Information Technology program. As a student here, I found the education and credentials I needed to move forward. I also had practical experience that helped me put everything I'd learned into a larger perspective.
My Oakton education made it possible for me to reach a higher level in the job market. In my career I've been a coding manager, a quality coordinator, a health information manager, and more.
Also, my education allowed me to return to the College – as a professor. After 10 years working in the field, I joined the Oakton faculty and even had the opportunity to serve as chair of the HIT department. Although I'm retired now, I still advocate for the College – and its exemplary health care programs – every chance I get.
Anita Taylor '86, M.Ed., RHIA, CCS