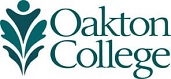 Laura Stefany Diaz
A Second Home
Laura Stefany Diaz was sixteen years old when she moved to the Chicago area from Colombia. Now she's on another journey -- toward a career in teaching.
Oakton is my second home. After I graduated from Maine East High School, I found my way here through my aunt, who works at the College. She spoke highly of Oakton, and it really was a perfect fit. I have a much younger brother at home, and it's important to me to stay close to him. I can do that here at Oakton – and save a lot of money while I work toward my associate's degree.
Ultimately, my goal is to get a bachelor's degree in elementary education from Eastern Illinois University. I love the classes here – anthropology is a favorite – and the teachers are great. But Oakton is about more than academics for me.  I wanted to get involved in college life, and there are so many opportunities here. I'm president of the Hispanic Club, secretary of UNICEF's campus chapter, and a member of the Dance Team.
I've also been fortunate to serve as a student ambassador, traveling to area high schools to tell Oakton's story to students just like me. I love talking about how great the College is – hard to believe I used to be one of the "quiet ones!"
Oakton has expanded my world in ways I never expected. It has helped me grow up. I'm doing things on my own, becoming an adult, and getting the experience I need – in and out of the classroom – to take the next step toward teaching my own 4th-grade class.
Laura Stefany Diaz