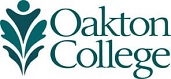 Fatouma Hewitt '18
From footlights to muddy fields
Fatouma Hewitt discovered at Oakton that sometimes plans change. Prior to coming here, she had her heart set on a career in theater. Now as the winner of a 2018 Leadership Award and graduating with an Associate of Arts degree, she has discovered a new passion – agriculture.
At Evanston Township High School, she was involved in acting and theater and enjoyed singing in recitals. She also excelled at art, designed jewelry and received two National Honors Society awards for academics in her junior and senior year.
Ready to start college, she enrolled in two courses at Oakton while still in high school with the goal of starting her future performing arts career as soon as possible.
While at Oakton, Hewitt explored many new directions. She worked as a personal assistant for a new clothing brand called Wordz That Speak Life, became involved in a number of service clubs—Oakton Helping Others, Council of Color and Habitat for Humanity—and volunteered at Kings Way Preparatory School in Evanston. However, her volunteer work at the Garfield Park Conservatory on the Westside of Chicago is where she renewed an old interest and discovered her passion.
"When I was a kid, we had a garden and my parents would allow me to work in it from time to time during the summers," she said "When I began working with plants at Garfield Park Conservatory, I was completely amazed by the process of taking care of such a wide variety of plant species; like planting, nurturing, and watching them grow. It was a long trek from Evanston on the Chicago Red and Green lines, but I loved going to the conservatory. My acting experience came in handy when being a compost demonstrator as well."
Coming to the realization that she found a new career path, Hewitt applied and has been accepted to the prestigious University of Illinois College of Agriculture, Consumer and Environmental Sciences (ACES) at Champaign-Urbana.
She credits Oakton with giving her the room to grow.
"Every professor has taught me something about life," Hewitt said. "Seeing so much diversity at Oakton is also exciting, because that experience enables you to view different aspects of the world. I would highly recommend this journey to anyone.
"Students should really try to utilize all the resources available to them and communicate with their professors and counselors as much as possible. These mentors and educators understand what most students are going through and many are willing to help."
Hewitt also acknowledges the role her family played along the way.
"I have a very supportive family," she explained. "My mom and my dad are truly motivating and caring towards my education. I really owe them a lot and can't wait to start the next chapter of my journey."