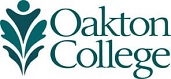 Gerard Christianson
From Math to Mass
Looking for a new sense of purpose in life, Gerard Christianson embarks on a spiritual journey.
After graduating from Loyola University in 1983, Gerard Christianson realized his bachelor's degree in communications had led him down the wrong path. "Every job I had involved generating leads through cold calls," he explains. "I needed a career more compatible with my talents and disposition. So I returned to college to become certified to teach high school math."
Christianson enrolled at Oakton in 1986, eager but unsure of how he would do in some of the advanced math classes. "I was amazed at the way my professor made Calculus II and III accessible. I had passed Calculus I at Loyola, but hadn't fully understood it," he admits. Later on, Christianson would use many of the techniques he'd learned at Oakton in his own classroom. And, because of his experience, he often encouraged students to give community college a try.
After earning his degree in secondary education at Northeastern University, Christianson spent 16 years teaching math at Carl Schurz High School in Chicago. Yet toward the end, he felt stymied by his students' waning interest in learning. "I felt my influence in the classroom fade, and realized it was time for a change," he explains.
Christianson, now a graduate of St. Paul Seminary in Minnesota, admits it took months of prayer and reflection before he chose the priesthood. Recently ordained as an associate pastor at Holy Family Parish in Rockford, he is more than pleased with his new post as spiritual advisor. "Though it took a while for me to get here, I couldn't imagine any other life," he says.