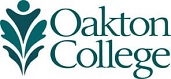 Jake Harris
Sustainable Principles
As an Oakton student, Jake Harris cofounded Students for Social Justice and lobbied to bring fair trade coffee to Oakton's cafeterias. Today he continues to fight for social causes through the work of his Seattle-based landscaping company.
Who actually knows where their food is coming from these days? Big corporations control the food supply chain, from farming to distribution and every step in between. Regular consumers no longer know what's in their food because they are so far removed from their food sources. Since my time at Oakton, I have been working to change that.
At Oakton, I learned to think critically and see how my actions affected others. I saw how simple behaviors, like drinking coffee or eating a sandwich, affected hundreds of people and I became aware of the global community. By bringing fair trade coffee to Oakton's cafeterias, we wanted to enhance the lives of the coffee providers, while also improving the quality of food people consumed and helping the environment.
When I left Oakton and moved to Seattle, I wanted to continue to change the world. But I needed to earn a living, too. While many people find it satisfying to collect signatures for petitions, I was looking for a more active role in social causes. I was looking for work that fed my soul. Working outdoors made me happy, and I was interested in creating a sustainable society, so I teamed up with my friend and business partner to open a company dedicated to creating edible landscapes.
Cascadian Edible Landscapes promotes and develops sustainable and organic agriculture throughout Seattle. By promoting community supported agriculture, we are encouraging a shift to a greener food industry. We offer long-term solutions to the global warming and peak oil problems. We also offer educational newsletters, garden coaching, and community supported plant start programs that give clients the knowledge and confidence to grow and maintain their own edible gardens.
Despite our local success, our goal is to eventually put ourselves out of business. That would mean every community has its own edible gardens with people who know how to tend them. But I shouldn't worry about being unemployed for a while. We still have a lot of work to do.
Jake Harris, '07