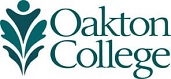 Jeremiah Stymacks '18
Mastering the System
Jeremiah Stymacks is glad that college comes with a "reset button." His original plan was to take all of his prerequisites at Oakton in two years and then transfer to become a high school math teacher. After nearly graduating with an associate degree, he had the opportunity to shadow teachers, attend school board meetings, and talk to principals. It was a life-changing experience because afterwards, he decided to pursue new goals.
"I appreciate having had the opportunity to change majors. At a four-year university, I would have taken out loans towards a degree I found wasn't for me. I would have been more committed to my first choice because of the time and money I would have invested."
Now, Jeremiah is focused on completing his Associate of Science in Engineering with an Honors Certificate. He is continuing his education in the fall at the University of Illinois at Chicago College of Engineering majoring in Computer Engineering.
However, before graduating, Jeremiah has some unfinished business as the student Project Manager of Oakton's team in the NASA Robotic Mining Competition (RMC).
"Last year was a team full of rookies, and we still placed 13th of 45 universities. The most competitive thing a community college student can do is outperform a university team where they intend to transfer. Many members reenrolled for another year, and our veteran experience gives me more confidence for this year's competition." he says.
The group competes at the Martian mining excavation contest at NASA's Kennedy Space Center in Florida against 50 other college and university teams. Oakton is one of few community college entries but has always placed as a high performer.
"One of the most exciting opportunities Oakton has provided is my internship at Northrop Grumman," he explains. "I was able to bring the technical and communication skills I learned from robotics team to a large engineering and manufacturing firm. I worked hands on with electronic circuits for military applications, working with both test technicians and electronics engineers."
After the competition and graduation, Jeremiah looks forward to starting his career.
"My goal is to become a systems engineer and eventually a program manager for a company that focuses on either space or defense missions," he says. "The feelings of pride and satisfaction from completing these projects are unique because these are the types of projects that can someday be historic and legendary."