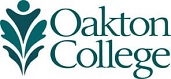 KylaRose Sybico Schulman '18
Challenging the Misperception Mindset
Honor students like KylaRose Schulman from Niles West High School, who make Oakton their first choice for college, are likely to hear negative perceptions about community colleges from peers who are going away to selective colleges.
"You hear it," she says, "But I just ignored it."
Schulman doesn't let misperceptions cloud her judgment: "I had friends who went to Oakton and liked it, and it was close to home and very affordable. Interestingly, many of my instructors were part-time adjuncts who teach the same courses at Northwestern and Loyola."
A two-time President's Scholar, Schulman is studying pre-medicine and psychology and has earned high honor roll distinction with a 3.90 GPA. As a member of the Phi Theta Kappa honor society, she was also named to the All-Illinois Academic Team.
While at Oakton, Schulman explored many of the opportunities the college had to offer starting with the Emerging Leaders program during her freshman year. Emerging Leaders is a unique program that brings together students from many different backgrounds to learn about the opportunities for getting involved, becoming a leader, and learning how to serve in the community. It has the bonus of also providing scholarship funds. "You take a field trip, go to a conference, make friends, do good work, and learn skills that will last a lifetime," she explains.
In her two years, Schulman became involved in Oakton's Japanese Club, served as a Student Government Association delegate, and was the vice president of both the Skokie Events Team and the Oakton Pop Tart Club. She also helped start up the Korean Pop Culture Club and served as co-president.
"One of the nice things about Oakton is," she says, "if you want to get involved, everyone welcomes you and is happy to have your help."
So Schulman also participated in Oakton's Day of Service (Rise Against Hunger), at the Chinese Community Festival, at the Muslim Community Festival, at the Chicago Ugly Sweater Run, at the Hillel Gift Wrapping Volunteer/Bake Sale, at Spanish Heritage Month, at the Emerging Leaders Coat Drive and many more.
For someone who will be completing her undergraduate degree in psychology, she knows how mindsets can affect decisions. She explains that in her Honors in Action project, her team developed a survey about how the perception of I.Q. affects an individual's confidence.
"If you think that you are born with a fixed amount of intelligence, you are less likely to put in the time and effort to become smarter, while having a belief that intelligence can be developed makes people more likely to grow and work toward greater achievement," she explains.
Schulman begins as a junior at the University of Illinois at Chicago in fall 2018, and she credits Oakton for having zero student loan debt so far.
"I would recommend Oakton to anyone who wants a great college at a fraction of the cost," she adds. "I have gained a lot of opportunities through Oakton, and the leadership skills really build your confidence."
It seems she has definitely found the right mindset for achievement.