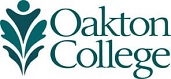 Nick Frankel
Back on track
After dropping out of Southern Illinois University Carbondale in 2006, Nick Frankel embarked on a soul-searching journey. At Oakton, not only did Nick find his true calling, he also blazed a trail for others.
I left Southern Illinois after just two semesters because I wasn't doing well and I realized I would be wasting money staying there. Then, I took on a long series of odd jobs. I spent time working at a bakery and a hardware store. I even sold knives for a marketing company and sold ad space as an editorial assistant.
Eventually, I decided to use my savings to travel across Europe, where I spent months putting my life in perspective. My conclusion? I wanted to see what I could do when I truly put my mind to something. Growing up in Winnetka, I was familiar with Oakton and decided to enroll here because of its reputation as a top community college.
My first semester back at school in four years was nerve-racking because I wasn't sure what to expect. But, I maintained a positive mindset and really challenged myself by taking all honors classes. It was definitely worth it because I got straight A's!
But, one of the things I'm most proud of – founding a Habitat for Humanity chapter at Oakton – has nothing to do with the classroom. In high school, I was involved with Habitat and remain passionate about its mission to help the homeless. By establishing an Oakton chapter, I met wonderful people and I like to think that I paved the way for others to do good things in the community.
While making new friends and being socially active is important to me, my ultimate goal in coming to Oakton was to transfer to the best school possible. Thanks to Oakton and my involvement with the Phi Theta Kappa, the College's honor society, I received a scholarship from Columbia University in New York. It's strange how life works. Years ago, I was selling knives for a living – now I'm majoring in creative writing at one of the best universities in the nation!
Nick Frankel '11