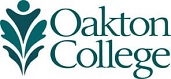 Ninos Hermis
Exploring the Milky Way
Astronomer Ninos Hermis finds his true calling exploring distant planets.
Ninos Hermis had been working as a treasury analyst in Chicago for more than four years when his inner adventurer rebelled. Unable to face a life tallying numbers, he enrolled in astronomy classes at the University of Chicago's Graham School of Continuing Studies.
"My parents, who came here in the late 1970s as religious refugees from Iraq, couldn't understand my childhood interest in space," he explains. "What was the point of looking toward the sky? How would that provide me with life skills? For years, I kept my telescope packed away, but in the end, I couldn't ignore the lure of the night sky."
When the cost of continuing at the University of Chicago became more than he could afford, Hermis decided to transfer to Oakton, where he'd taken two years of prerequisites for the bachelor's degree in finance and economics he earned from Loyola University. "Returning to Oakton was the best decision I ever made," he asserts. "As part of the College's STEM program, I received tuition grants and was assigned an enthusiastic mentor. I started the astronomy club; hosted star parties; organized a NASA ambassador lecture; and edited a physics, engineering, and astronomy newsletter." 
Hermis, who graduated in May 2013 from the University of California, Santa Cruz with a bachelor of arts in planetary science, plans to return to Chicago after wrapping up an exoplanet research project at the Lick Observatory in California. "I want to earn a master's degree and continue my research with distant planets," he explains. "Is there life beyond Earth? That's something I can't wait to find out."