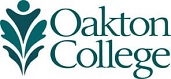 Wendy Rice
Does that Voice Sound Familiar?
As a traditional-aged college student, Wendy Rice found professional success in a highly competitive industry - radio. Now, more than two decades later, she has returned to the college classroom seeking academic success.
I grew up in Champaign, Illinois, so it should be no surprise that I began my college career at the University of Illinois at Urbana-Champaign. While in college, I first discovered my love - and talent - for radio. Once that happened, my focus gradually shifted away from school and toward radio work.
I was extremely fortunate to have "made it" so quickly. Like many other aspiring DJs, I worked in a small town for a few years before moving to a major market. In Chicago, I was hired at my dream station and have been there for more than 20 years.  But, even with my professional success, I understood the value of a proper education, and more importantly, I still wanted it.
Having three kids put my college ambitions on hold. But once my children were in school full time, I enrolled at Oakton. The College is affordable, convenient and faithful to its outstanding reputation in the community. Eventually I hope to transfer to a four-year college or university to earn my bachelor's degree in education.
Although I'm passionate about my career in radio, nothing can replace the importance of a good education.