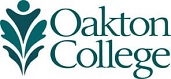 Sandra Kubala
Naturally Nurturing
As a practicing nurse, Sandra Kubala cared for her patients. While she served as chair of Oakton's Nursing Department, she cared for her students. Now that she has retired, she'll still be doing what comes naturally: taking care of others.
While I was busy raising a family, I took the plunge into nursing. My mother was a nurse and I wanted to follow in her footsteps. My first stop was Oakton. Back in the 1980s, I came to the College to complete my general education requirements, and ultimately received my nursing degree from the University of Pittsburgh. I worked as a practical nurse for many years, but never in my wildest dreams did I think I'd find myself back at Oakton!
I started as a full-time nursing faculty member in 2001. Three years later, I became the chair of the Nursing Department and stayed in that position until 2012. During my tenure as chair, the program really blossomed; enrollment doubled and the demand is still growing.
I'm retired now, and I'm putting my Oakton career to good use working as a consultant to advance leadership in nursing education. But very few of us ever say good-bye to the College for good: you may see me around campus working with graduates of foreign nursing schools to help them gain accreditation in the United States.
I truly love Oakton – and I'm a big fan of community colleges. They open doors for people who may not believe they can attain a college education. Here at Oakton, we help people pursue their passion.

Sandra Kubala, RN, MSN, '89