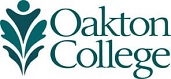 Serafina Paulino '18
Two for One
Everyone likes a good deal, but Serafina Paulino takes "two for one" to a whole new level. She attends two colleges, is studying to complete two majors and plays two sports.
She was a two-sport athlete from the U.S. territory of Guam, but when she was wait-listed at her first-choice school, Stanford University (she eventually was accepted), she instead committed to a full-ride scholarship at Loyola University in Chicago—7,364 miles away from home.
While being recruited to play soccer, she met Oakton soccer coach Steve Brody. Once she reached Chicago, she was curious about Oakton and came out to meet the coaches and see the campus.
"I fell in love with Oakton. I didn't feel like an outsider here because the students are so diverse," Paulino explains."People don't give community colleges enough credit, you really have to experience Oakton for yourself," Paulino says, explaining what attracted her to Oakton. "Loyola is a wonderful school, but honestly, I find the courses at Oakton every bit as challenging. And, because I had smaller classes and was involved in more Socratic dialogue with professors, I feel like I've learned more here."
Rather than choosing one school over the other, she made the unusual decision to attend both at once. She has her academic goals set on two majors—psychopharmacology and journalism. To accomplish this goal, she took five classes at Oakton and five at Loyola each semester, while also playing two sports, soccer and softball at Oakton.
In her second year, she reduced her load to five classes at Oakton and three at Loyola. "I was named captain of the soccer team, and I wanted to focus on my soccer," she explains.
Paulino plans to finish her schooling in Texas after graduating from Oakton to be closer to relatives in the Houston area.
Her Human Development professor, Paul Johnson, says that "Serafina is easy to root for. She loves to learn, is committed to studying, and is one of the top students I have encountered because of her combination of determination and academic ability."