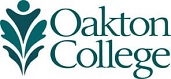 Larry Cohen
Shocked and Awed
What's it like to be the recipient of the 2011 Ray Hartstein Award for Outstanding Professional Excellence in Teaching? Just ask Larry Cohen, accounting lecturer.
Receiving the award came as a shock – it was like I won the lottery! Since students play a big role in determining the winner, I was extremely flattered. There's no better feeling than helping my students succeed and move forward. And I enjoy meeting such a diverse population in my classes including people from different countries, young adults who intend to earn an associate's degree, professionals who plan to make a career change, and those who didn't do well in high school and want to start over. With all the people congratulating me — many I didn't even know — I almost felt like a celebrity.
Shortly after winning, I was told that I needed to come to my division office right away – even though I was in Chicago at the time. When I finally arrived at the office, a humongous sheet cake was waiting for me. I never found out who sent the cake, but it was so wonderful to enjoy the treat with my colleagues for several days!
I'll never forget that that the writing on the cake didn't just honor me, but also acknowledged my division office. To me, winning such a prestigious honor is a joint effort because teaching isn't something you do alone.

Larry Cohen, CPA
Accounting Lecturer