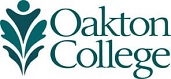 Larry Marks
Tougher Than Nails
There's a reason Larry Marks captured the 2009 Ray Hartstein Award for Outstanding Professional Excellence in Teaching. He has nothing but the highest expectations for students who enter his classroom.
I definitely consider myself a rigorous teacher. To me, there is nothing wrong with being demanding. No matter what profession students choose, they will need to have verbal, writing and business skills. By the end of the semester, my students improve tremendously in each of those areas.
One of the things I require from my students is to write a 30-page term paper with a group. Usually when students hear this, they run for cover since many of them have never written such a lengthy report before. At the end of the semester, students will come up to me and tell me they didn't think they could do it. I always smile and tell them, "Surprise! You did it!" My goal is not to torture students by having them write long papers or give oral presentations, but to train them to be successful in the workplace.
I must be doing something right. Receiving the Hartstein award made me so proud. To me, it's about the symbolism. When an organization puts money behind something, it shows how important it is to that organization. I also have gained a new-found status. After winning the award, I received e-mails from teachers I didn't know asking me how to handle certain situations. It's quite an honor to be respected not only by my students, but my colleagues as well.


Larry Marks, Ph.D.
Psychology and Global Studies Lecturer