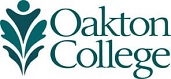 Mike Davros
From Quasars to the Classroom
Adjunct English instructor Mike Davros is a firm believer in remembering our roots.
During the 1980s, long before GPS became common, I worked on big oil rigs surveying the coasts from Virginia to the Florida Keys. I was part of a crew responsible for mapping the seafloor using quasars. Our crew would drill holes in the seafloor and set up antennas.
The work was physically very challenging. While the money was good, it was not fun to be away from home for weeks at a time. Since the job was so mind-numbing, I would bring books with me to keep my mind occupied. My favorite book to read while I was away was Dante's Divine Comedy. I don't know how many times I read that epic, but it helped keep me sane during that part of my life.
Recently, I had my own book, Greeks in Chicago, published by Arcadia Publishing. I spent months scanning photos, writing captions, and talking to local historians. For research, I even visited Greece twice. In 2008, I spent a month studying sites of classical historical importance and toured islands in the Aegean. This project meant a lot to me because Greek is my first language. I'm even working on another book, Greeks in Cincinnati, with my sister-in-law. It's important for every culture to preserve history. We need to remember where we came from as well as remember the people who influenced us or else history will be lost.

Mike Davros
Adjunct English Instructor