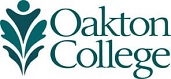 Margaret Gas
From Scrubs to Students
Gas finds a meaningful second career teaching nursing at Oakton.
"I had been a nurse for three decades when a friend suggested I try my hand at teaching. It did not sound like a good idea," says Nursing Chair Margaret Gas.
"I knew from the time I was in high school that I wanted to be a nurse," says Gas, who spent a lifetime nurturing others, a natural outcome of being the oldest of seven children she explains. By the time she was 16, Gas was volunteering as an aide at Misericordia, a home in Chicago for developmentally challenged children, while also helping care for her younger siblings. "Nurturing others made me complete. It still does.
What she didn't realize was how closely related nursing and teaching could be, and how easily her skills would transfer to the classroom. "My nursing experience has been a great asset. I can explain why certain information or aptitudes – such as the ability to think critically, communicate well, or prioritize – will be so crucial later on."
Gas, who just celebrated her 20th year teaching at Oakton, loves running one of the busiest and most popular departments at the College. "It's an exciting time. The upcoming opening of the new Science and Health Careers Center means we'll soon have our own hospital unit, complete with nurses station, single rooms, an obstetrics and gynecology wing, and a neonatal unit. We'll be able to perform more simulated exercises, and students will have greater access to practice and classroom labs than ever before," she says.
The nursing program's new high-tech space, combined with its rigorous curriculum, allows Oakton's program to provide exceptional clinical and classroom experience. "Our students boast a 92 percent pass rate on the licensure exam, above both state and national rates," Gas explains. "The program has a terrific reputation, and local employers are eager to hire our graduates, knowing they are well-prepared for the job. It's an exciting time for nursing here at Oakton."
Margaret Gas, Nursing Department Chair