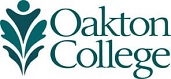 Merilee Slipenko
Daredevil
While Merilee Slipenko made the transition from history teacher to lawyer on a dare, teaching will always be in her blood.
I taught high school history for more than 10 years. Whenever I taught constitutional law, my students would always come up with off-the-wall questions that stumped me. One day they dared me to go to law school. It so happened that the LSAT fell on the same day as the ACTs. I thought, "I could do this for my students and we can compare notes about the tests." The next thing I knew, I found myself attending John Marshall Law School on a scholarship!
I'm happy to say that I passed the bar exam on the first try while working full-time and with two kids, two dogs, and a husband. But I faced an even bigger challenge: four days before I sat for the bar, the last Harry Potter book was released. Everyone advised me against reading a 759-page book while I was studying for the bar, but I'm a huge Harry Potter fan and it would have killed me to know that other people were reading Harry Potter and the Deathly Hallows when I couldn't. I figured at that point I either knew the information for the exam or I didn't, so I stayed up all night and finished the novel in 10 hours!
I loved law school, but I love teaching even more. In fact, I have three master's degrees in education. One is in curriculum and instruction, another is in special education, and a third is in education administration. Growing up, I had wonderful teachers who inspired me and I want to do the same for my paralegal students. Because I teach Introduction to Paralegal Studies, I have the opportunity to meet all the students in the program. Being a recent student myself, I can relate to my students and understand their perspective, whether they are fresh out of high school or in the process of changing careers. What I enjoy most about teaching is the intellectual stimulation and that "a-ha" moment when a student has an epiphany and you can tell by the look on his or her face that he or she "gets it."


Merilee Slipenko
Paralegal Studies Coordinator