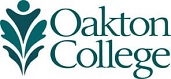 Krissie Harris
Mothering Not Smothering
Krissie Harris once wanted to own a construction business. Now she is building positive relationships with students.
I have a fun job. As Coordinator of Student Life, I'm responsible for planning student events and mentoring students. I help students reach their potential and I always have my hand in something. Students will come up with a great idea, like a blood drive, but not know how to make it happen. I teach them not to give up and demonstrate how to make dreams a reality.
While I was getting my undergraduate degree in construction, I worked in the student life office and I loved it. That's what set me on my current career path. A lot of my job involves trust. I'll give my cell phone number to students who know they can call me if they are in trouble or just need to talk. Over the years, I've gotten a few late night phone calls. When students see me, they say, "Here comes Miss Krissie." I like that I am seen as a mother to many students.
I have the most interaction with students as an advisor to the Cheer and Dance team and the Black Student Union. However, I'm also a College 101 instructor and teach life skills including time-management techniques or ways to avoid substance abuse. College helps to develop an outline of a person and it's extremely satisfying to be part of that development. At the age of 18, students are still exploring who they are. I enjoy helping them build on their strengths and improve their weaknesses. Working in a college environment keeps me young. I'm always learning from students as much as they're learning from me.
Krissie Harris
Coordinator, Student Life