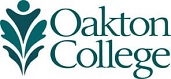 Deb Salvi
Exploring the Limits
Unafraid to pave a new path, or move into uncharted territory, Deb Salvi delves into the world of the minute, and gets ready for a new mid-life career.
Whether it's jumping into the exciting field of nanotechnology or scraping together a few other young women to create one of the state's first all-female hockey teams back in the seventies, Deb Salvi always has been a true pioneer, unabashed by what others might think.
So last year, when she saw a story about Oakton's new nanotechnology classes, the 55-year-old molecular biology researcher thought, why not?
"The first course explored chemistry, physics, biology, business, math, and engineering, and gave me invaluable hands on experience with high-end equipment I never would have had the opportunity to touch at a four-year university," attests Salvi, who plans on taking another nanotechnology course offered before pursuing a job related to this emerging science.
With a bachelor's degree in biology and a master's degree in education, Salvi works as a pharmacology research specialist at the University of Illinois at Chicago. She also substitute teaches fifth through 12th grade classes one or two days per week, and still has time to attend class at Oakton and head to the Tae Kwon Do studio to practice the martial art she took up three years ago.
More than anything else, Salvi prides herself on not being afraid of failure or hard work, and on being a nonconformist. While her short-term goal is to work in nanotechnology, her mid- and long-term goals are move to Germany and "colonize Mars," respectively. She is the first to admit she might sound a little crazy. "All my life I've pushed the limits of what people thought was possible," she notes. "Just keep in mind, people might have to take a spaceship to visit me in 20 years!"